Overtime Restriction :31 st January 1 st , 5 th ,6 and 7 th February
As you are aware the PNA, are currently in dispute with the employer over the recruitment and retention crisis in nursing which is seriously impacting on service delivery and safe patient care.
Our campaign of action commences with nurses not making themselves available for additional hours (e.g. overtime) on the following dates: 31 st January 1 st , 5 th 6 th and 7 th of February leading to strike action 12 th 13 th 14 th February .
In the first instance the initial phase whereby, nurses will not be working additional hours ( overtime ban) 31 st Jan, 1 st , 5 th 6 th & 7 th Feb may require that students are allocated to self-directed learning, and/or reflective practice. since the reduced staffing levels will mean that it will not be possible to provide students with supervision or preceptorship
This situation will emerge if there are insufficient numbers of nurses to take charge of unit / area.
Where there are sufficient numbers to take charge of the unit / area, Supernumerary student nurses may proceed with their rostered clinical placements as usual, this will be relayed to them by the CNM2 for the unit / service area.
In relation to Fourth Year Intern Students, they will report for duty with their nursing colleagues at the designated assembly area and will take up duty with their nursing colleagues when area / unit has a sufficient complement of staff.
Strike 12 th , 13 th and 14 th February
Only employees are permitted to strike , supernumerary students and those attending lectures are not classified as employees. Students attending scheduled lectures during strike periods will not be directly impacted.
On the days of strike action, 12 th 13 th & 14 th February the following will apply:
Undergraduate students who are on a supernumerary placement during strike periods will undertake self-directed learning, and/or reflective practice.
Undergraduate students who are on internship during strike periods may be assigned to self-directed learning and/or reflective practice as instructed by the local strike committee and will be required to participate on picket duty.
Your cooperation with the above is appreciated.
Yours sincerely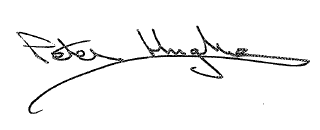 General Secretary PNA