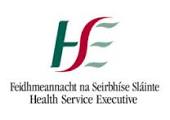 Dear Members, 
Please see below information regarding Recruitment event in Dr Steevens Hospital.
regards
PNA Admin
As you are aware the HSE has committed to recruiting nurses into the Acute Hospitals division and the Mental Health Division of the Irish Health Service over the coming months. As part of this process the HSE is holding an open recruitment event in Dr Steevens hospital over the Christmas period. (28th to 30th December).
This event is the first of a series of recruitment events that we plan to run over the coming months.
Yours sincerely,
Ms Claire Mahon, 
Senior Nurse Lead Nursing and Midwivery WFP, Recruitment and Retention.
Office of the National Director Human Resources
Health Service Executive
Dr Steeven's Hospital
Dublin 8