12th March 2018
To all Members,
We have been advised that the Public Service Pay Commission plan to carry out a survey "Engage to Change" of nurses, from students to Directors of Nursing, in the coming weeks to determine difficulties in relation to the recruitment and retention of nurses.
The survey is being undertaken by an Independent Research Company, Research Matters Ltd and will include online surveys and face to face interviews. The PNA have raised concerns to the Pay Commission in relation to the need to conduct this survey as it is clearly outlined in our submission to the commission the difficulties in relation to the recruitment and retention of nurses. HSE Management have also acknowledged and recognised the difficulties in recruiting and retaining in nurses. An abundance of evidence currently exists to substantiate the crisis in recruitment and retention of nurses.
All measures apart from a pay increase and equity with the therapy grades have been tried and failed as evidenced in our recruitment and retention agreement 2016. Despite the initiatives of the agreement there remains a crisis in the recruitment and retention of nurses.
There are numerous research and studies both in Ireland and Internationally linking reduced nursing staffing levels to poorer patient outcomes. The lack of implementation of Vision for Change, 11 years on can be clearly linked the shortage of nurses.
Until there is a significant improvement in the pay of nurses the recruitment and retention problem will continue.
The Pay Commission is an independent body and have decided to conduct this survey. Their intention is to circulate the survey to 200 work locations in the Public Health Service. Participation in the survey on face to face interviews is voluntary and we hope this memo is of assistance. If you are selected to participate should you have any further queries, please contact your local branch official.
Regards,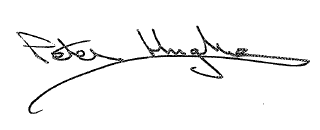 Peter Hughes
General Secretary