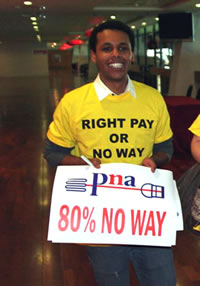 Get involved in these protests around the country in Dublin, Cork, Galway, Limerick, Sligo and Waterford.
Wear your yellow campaign tee shirts and make yourself as visible as possible.
PNA /INMO youth will be part of the delegation in austerity march in Dublin as we are seen as one of the few youth groups who have stood up and said ' Enough is enough. We will not accept any further cuts'.
Meeting place for PNA/ INMO students and graduates in Dublin will be INMO HQ in Smithfield at 12.50 pm on Saturday where you will be given yellow tee shirts and placards for the march .
PNA Contact person is: HAMADA