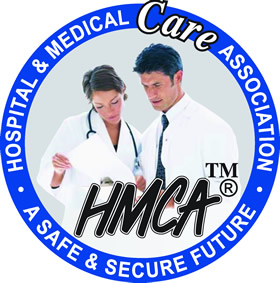 HMCA are delighted to offer the Psychiatric Nurses' Association of Ireland members and their families our range of medical health cover and related products. Hospital and Medical Care Association are specialists in offering voluntary benefits exclusively to members of professional and trades associations and membership groups. We have over 30 years experience dealing with over 700 Associations in delivering first class service at highly competitive rates. We do not deal with the general public and do not advertise nationally. This means that we can continue to offer reduced costs coupled with first class service.
Benefits Include:-
HOSPITAL CASH ACCIDENT PLAN
Provides you with a daily tax-free benefit of €100 for hospitalisation due to an accident . This low cost plan is €6.93 per month (included 5% levy) irrespective of your age.
HOSPITAL CASH INCOME PLAN
Provides you with daily tax-free benefits starting from €50 up to €500, when hospitalised for sickness or accident.
Benefits include: - Personal Accident, Permanent Disability and Overseas Benefits.
Maternity Grant up to €4,000.
Children can be covered for one low subscription, irrespective of the number of children.
DENTAL PLAN
Provides you with cover at any dentist for: -
Routine Examinations, Remedial or Restorative Treatment, Routine Hygiene Treatment, Dental X-Rays, Dental Accidents, Emergency Dental Treatment and Oral Cancer.
PERSONAL ACCIDENT PROTECTION PLAN
Provides 24 hours a day, 365 days a year worldwide cover for: -
Accidental Death, Permanent Disability, Legal Expenses and Liability cover.
LIFE EXTRA PLAN
Provides your family/dependents with a tax-free lump sum in the event of your death .
TRAVEL PLAN
Provides cover when travel ling overseas for: -
Emergency Medical and Transportation Expenses, Personal Accident Benefit, Cancellation and Curtailment, Personal Effects, Travel Delay, Disruption and Personal Liability.
Cover single trips inexpensively and regular travellers can have an annual contract.
Winter Sports and Golf Cover is optional at an additional cost.
VEHICLE BREAKDOWN RECOVERY CLUB
Provides full cover for Home-Starts, Roadside-Assistance and Recovery following an accident or breakdown.
Cover also includes: - Theft-Recovery, Hotel Accommodation, Relief Driver and 7 days FREE Continental Cover. 
No restriction on age of vehicle.
Once members subscribe to any of our plans you automatically qualify for further discounts from our range of Loyalty Benefits. These include leisure and hotels. Details will be given upon joining and enclosed in our Welcome Packs.
All plans are backed up by a first class claims handling team who will ensure efficient and prompt settlement of your claim.
For further information please click www.hmcaireland.ie/pna.htm or telephone Dublin 01 6130316 for an informal chat and introduction to our staff.